Hey Guys, I've been off sick for a while now after getting my tonsils out and of course, I got very, very bored at home alone.  So being the ocd organisational freak I am, (who also tends to be a bit nocturnal) at 4 in the morning the other night, I stayed up tidying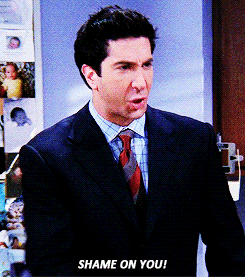 my toiletries drawer(s).  Now when I say drawer I don't mean a small bedside table locker,  I have the 4 drawer Malm Dresser from Ikea opposite the foot of my bed and the first 2 drawers are entirely dedicated to toiletries (random samples of body washes, full sized body moisturisers, 500 bottles of tan, bathbombs, cleansers, shampoos and of course these 9 bottles of perfume).  May I just mention, I am fully aware of how ridiculous the situation is, nobody needs this amount off products in their drawers when I only use about 3.  Those drawers don't even hold any of my makeup either, thats in a whole different tower of drawers that I really *really* need to have a sort through *sometime*.
So anyway,  I decided I have so many perfumes and I like all of them so I might aswell do a post on them since the majority of them are inexpensive and still lovely!  I always think you feel so much better and more confident when you smell good and you know it.  It's science! *kind of*
Miss Dior – Blooming Bouquet (available here) Brown Thomas Price: €71.50/50ml
My favourite perfume ever, *ever*.  Can we just take a minute to appreciate this perfectness.  It's got asthetics AND fragrance ❤  The pale pink liquid with bows and cute font is a winner but please, do yourself a favour, find this and smell it.  To me it smells like fresh flowers in spring and you just have to keep smelling more SOOO GOOD.
"Delicate and light, Miss Dior Blooming Bouquet is a tender floral bouquet. Like a springtime bouquet with a hint of elegant and light woody notes, Miss Dior keeps its promise of love.   As a finishing touch, white musk notes delicately wrap around this springtime fragrance. The fruity top notes of Essence of Sicilian Orange combine with a tender floral heart dominated by Peony and Damask Rose. A fragrance that embodies the spirit of Miss Dior in an utterly light interpretation, for a romantic and irresistibly seductive young woman."
Britney Spears – Fantasy (available here)  Boots price: €13.50/30ml
This is is one of the cheaper ones I have and is constantly on offer in pharmacys around Ireland.  It's very popular, and I like it but I feel like too much of it could be sickening.  Often though I smell is much later on in the day threw my clothes and it surprises me it lasts that long considering it's so inexpensive!  Well done Brit.
"Britney Spears Fantasy is a magic love potion of sweet temptation that leaves a tantalising trail of embracing sensuality."
Beyoncé – Midnight Heat (available here) Boots Price: €38/50ml
Basically Beyoncé just slays everything she does and this is definitely one of my favourite perfumes.  I can't really even begin to explain it so ill give you a bit from the website.

"The fragrance features the exotic Purple Mokara Orchid at its heart. The star-shaped flower, a longtime symbol of love, beauty and strength, emits a rich, velvety aroma that continually reveals itself on the skin.Top: Dragonfruit, starfruit, american plumHeart: Purple mokara orchid, queen of the night black tulip, oruple peony. Base: Warm amber, patchouli, sandalwood."

Intimately Beckham (available here) Boots Price: €22/1L
This is one of my firm favourites too.  Considering both my Granny and I wear it, it's something any age can wear without it smelling out of place.  It's just so nice, it's not like a fresh floral like many of my other perfumes, it's more of an industrial sweet floral – but not sickening in the slightest.  And it lasts sooo long too very impressive.  The Beckhams do it right.
"Intimately Beckham for Her is a feminine, sensual fragrance. The initial notes are an opulent bouquet of white flowers. Pure, fresh notes of Bergamot and Rose Petals linger on the skin. The exquisite heart of Casablanca lily, sublime Tuberose and sensual Orange Blossom leads to a seductive base of voluptuous Vanilla, rich Sandalwood and an elegant, sensual layer of Musk. The result is a multi-faceted, inspirational, feminine fragrance."
Vera Wang – Pink Princess (unfortunately I think it's discontinued but I'm sure it's on amazon)
Oh Vera…Vera, Vera, Vera.  You absolute HUN.  This…look at this bottle like! Vera just knows.  It's heart shaped. It's pink.  Its glittery & sparkely.  There is a fecking gem stoned crown on it.  SO ASTHETICALLY PLEASING I CAN'T.  It makes me so stupidly happy I need to stop.  It's sweet and marshmellowy and who doesn't want to smell like a princess?  It's like my life's dream.
"The composition is a fun floral bouquet that opens with luminous pink grapefruit and raspberry sorbet, introducing the heart of pink hibiscus and creamy honeysuckle. An accord of marshmallow and white amber provide some sweetness to the base of the perfume."
Kate Moss (available here) Boots Price: €23.95
This is such a good dupe for the Miss Dior one seriously, they smell so alike!  Lovely, light and floral ❤
Kate Moss fragrance is feminine, sophisticated, wild and unforgettable. A mix of elegant and risqué, it is a true to life portrait of Kate Moss. Feminine forget-me-not is spiced with pink peppercorns and suffused with voluptuous orange blossom absolute. Glamour and beauty are evoked with a heady, floral mix of lily of the valley, heliotrope, magnolia, peony and rose petals. The exquisite, sensual warmth and the strength of an independent spirit haunt the wearer in a whirl of patchouli, sandalwood, musk, vetiver and ambrette seed. Kate seduces the senses, it is the ultra feminine, quietly sexy, self-assured essence of a woman who has entranced the world.
Celine Dion – Sensational Lux Blossom (available here) Lloyds Pharmacy Price: £15.99/30ml
This is a lovely one for everyday too very floral and it's stays on your clothes for ages!  I like how small the bottle is as well it's great for just bringing in your handbag so you can spritz & slay on the go.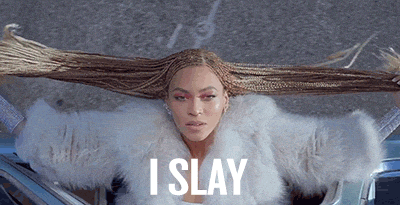 "Sensational Luxe Blossom is a limited edition fragrance; a flanker of the Sensational fragrance from 2008. The aroma is floral – woody. It opens with accords of plum and freesia, which evolve into a floral heart of jasmine, rose and magnolia. Its base consists of patchouli, vetiver, sandalwood and musk."
Kylie Minogue (available here) Lloyds Pharmacy Price: €23.995/30ml
Shocker – another pink perfume! Not a girly girl at all.  I use this so much for every day it's just such a lovely fresh smell, so light and wearable!  It's always on offer too, so if you're thinking of buying it, wait until you see it half price, save yoself some beans.
"This oriental floral scent is perfect for any occasion, and combines a range of scents, including passion fruit, freesia, lychee, lily, boronia, sandalwood, amberwood and vanilla to give you a seductive eau de toilette spray."
Avon – Little Black Dress (unfortunately because this is ancient, I don't think it's on sale anymore, but there is some on Amazon here)
I feel like this one might be a bit more for nigh time, I personally just think it's a bit too strong for day time.  I also think it's a bit grown up for me, so I don't tend to reach for it as much.  The bottle looks so timelessly classic though.
"Little Black Dress by Avon is a Oriental fragrance for women. Little Black Dress was launched in 2001. Top notes are cyclamen, coriander, african ginger, apricot blossom and honeysuckle; middle notes are gardenia, ylang-ylang, pink peony, jasmine and datura; base notes are sandalwood, tonka bean, musk, japanese plum and woody notes."
Product List:
Beyoncé – Midnight Heat
Miss Dior – Blooming Bouquet
Britney Spears – Fantasy
Intimately Beckham
Kate Moss
Kylie Minogue – Darling
Avon – Little Black Dress
Celine Dion – Sensation Lux Blossom
Thanks for reading, Molly xoxo